A small bedroom transformation into a cozy ,and relaxing retreat that's  comfortable  and appealing to personal taste.Soft neutrals,coordinated furnishings and just the right accessories take a modest space and transform it into a contemporary delight.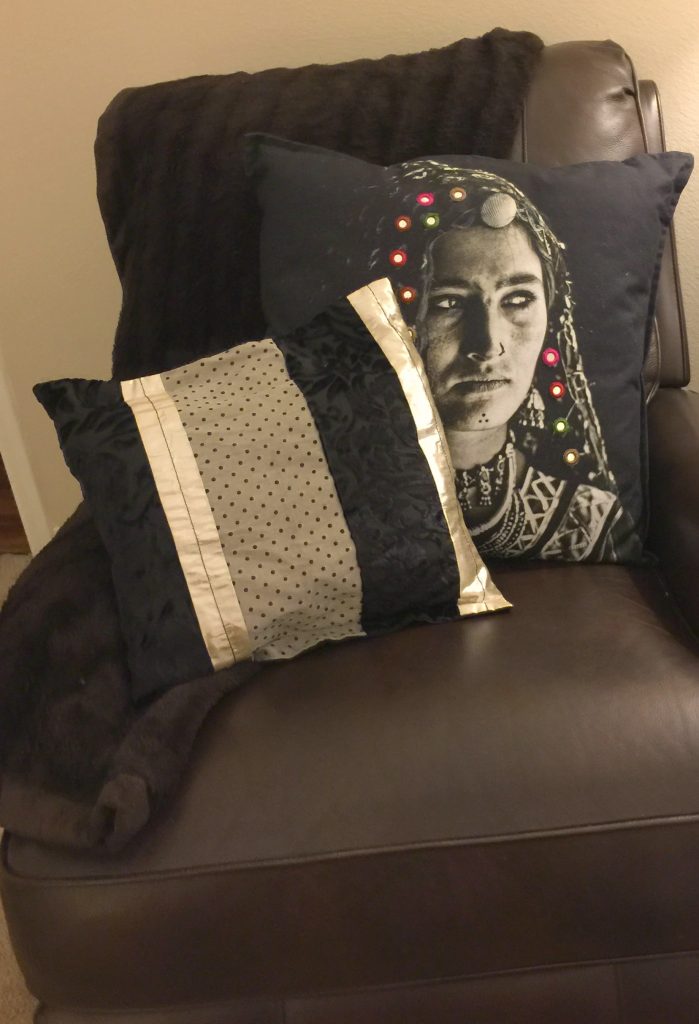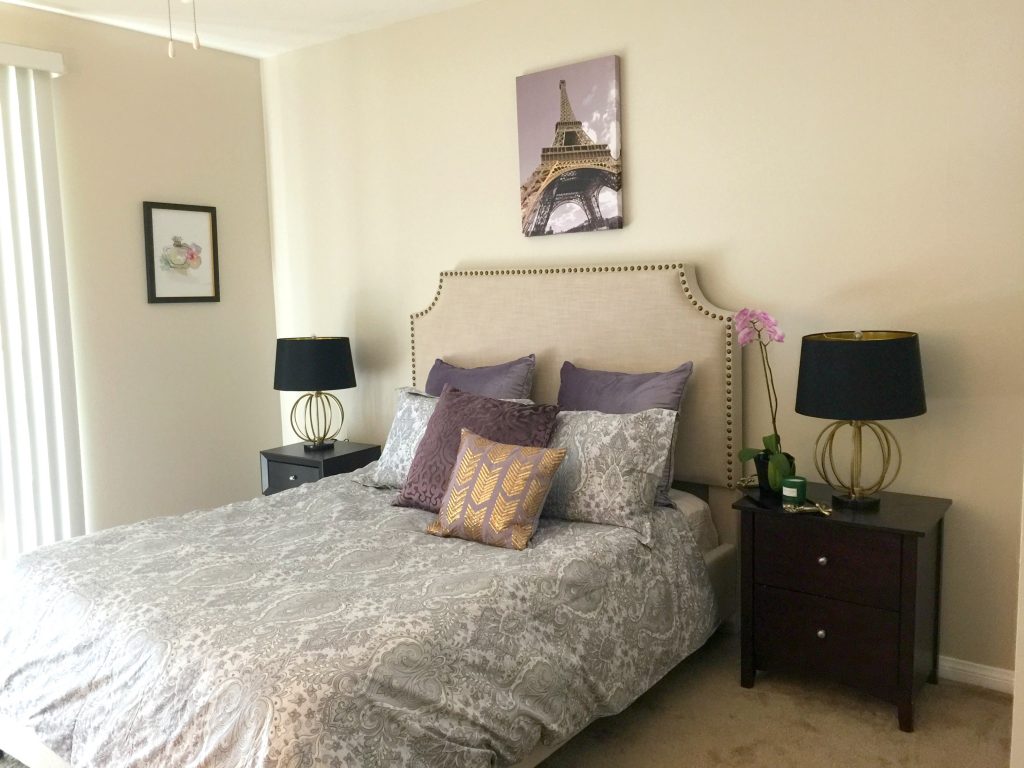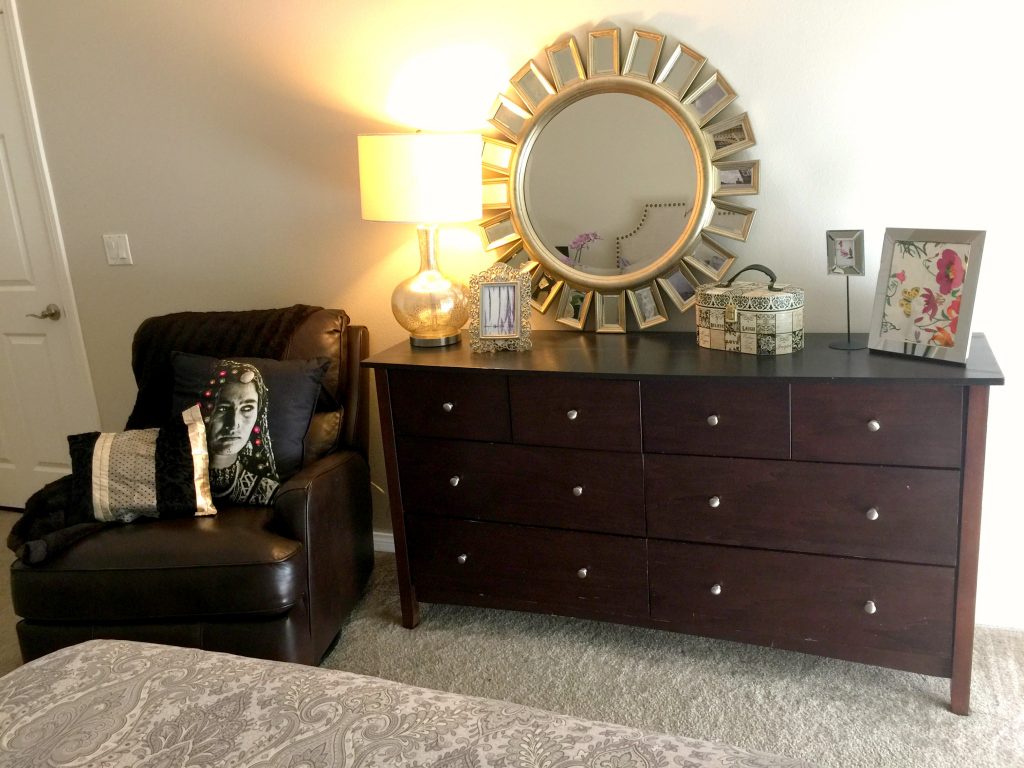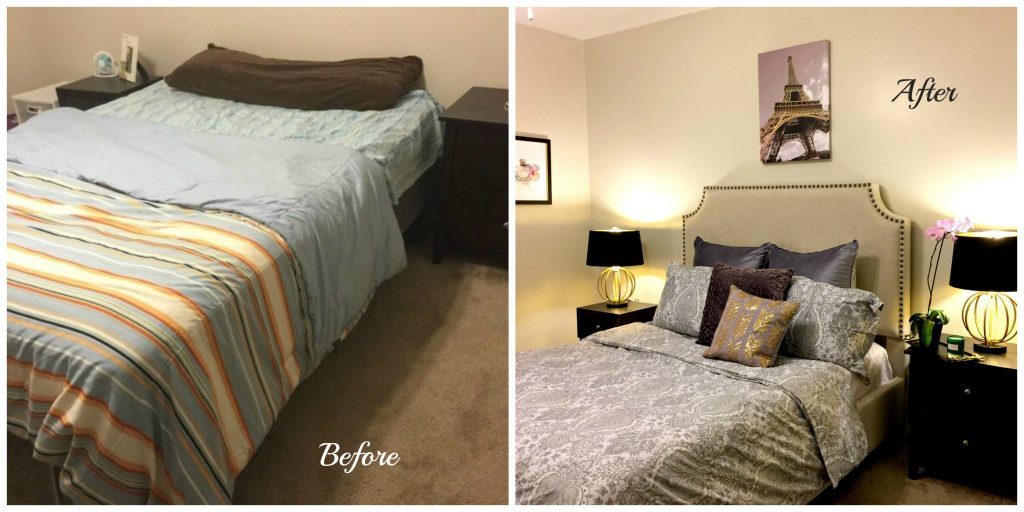 The nail trim, upholstered linen  headboard  served as the backdrop an elegant makeover .The choice of colors were black and  hues of Mauve and Lilac  to achieve a soft,cozy look with feminine touches. Low key accessories, minimal decor and just the right accent lighting turn it into a comfortable space.
I like how Black and Mauve complement each other setting the stage for a dreamy makeover. My favorite part is the accent pillows in Lilac and Black (especially the enigmatic lady with her intense gaze!).
Check out some of the pictures from the latest makeover and leave me some comments 🙂